History & Grounds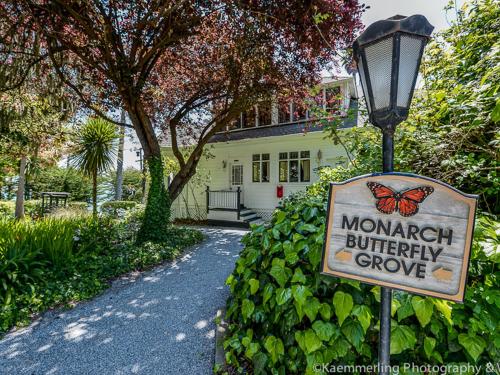 Yesterday & Today
Capitola's historical landmark since 1895
Monarch Cove Inn's colorful past began in 1895, when two English families, the Rawlins & the Robertson's developed the property into a private family retreat. The estate was replete with two main houses – one of which is the main venue for Monarch Cove Inn. It also had four cottages, tennis courts, extensive English gardens (the rose bush behind our deck is over 100 years old), a barn, boathouse, a large hot house and a croquet lawn. Its boundaries extended from Livermore Avenue to where the Monarch Butterfly Sanctuary is today, along the cliff tops leading to New Brighton State Park.

In the 1920s the estate was sold to a wealthy California oil family, the Hanchets. They were the first to build additional cottages (two of which are still in use) for guests, and renamed the property "El Salto Resort" (which literally means 'the dive'). Celebrities like actress Mary Pickford, tennis star Helen Willis and even the infamous Al Capone were among those guests. There have been other celebrities in recent years, and Monarch Cove still hosts many artists and performers traveling through the area.

It remains in the Blodgett family to this day, and was renamed the "Monarch Cove Inn," in 1991 to honor our annual visitation by thousands of Monarch Butterflies.
About the Monarch Sanctuary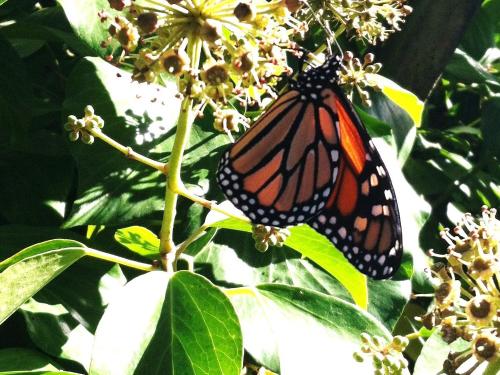 A designated segment of the property was given to the state of California as an environmental easement. It serves as a Monarch Butterfly Sanctuary to protect the species and to let future generations enjoy these beautiful butterflies. During migration the monarch butterflies may travel up to 3,000 miles. They arrive around mid-October and typically stay through mid-February. The monarch butterflies enjoy the sun, so on warm days you can often spot them fluttering around the property. Today, the sanctuary remains a significant place of beauty and history for all those who visit and stay.